Kia ora Timebank Members
Happy Matariki season to you all, hope you enjoyed the sunny and still (although a little chilly) days we had last week, hopefully we'll get some more in the coming month!
Thanks to those of you who came along and enjoyed hearty soup, warm company and fun games last week at The Petone Depot, it was very pleasant to spend the winter solstice evening with you all.
We also celebrated the Boomerang Bags Petone making of 500 bags at The Petone Depot. We've zipped past 600 and heading for another party at 1000. This is a wonderful community collaboration and every week we meet new people who pop in to help. (Every Wednesday, 10-12noon at The Petone Depot)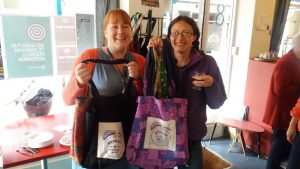 This month we have:
Boomerang bags sewing bees and a working bee/breakfast (to mark plastic free July)
A community lunch at Wesley Village on Wednesday 18th July 12-1.30pm (more details to come)
Timebank Workshop: Learn to Cook Real Food on a Budget: Bean Burritos with Bex. Sign up here on our contact form>>
We'd love you to help us promote our events, so click here for our facebook events page and share these events with your friends and family.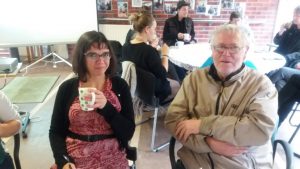 Last month saw lots of new trades happening:
learning Te Reo Maori
yoga
cooking
beanie knitting
natural health advice
transport
house sitting
gardening
sewing
graphic design to name a few!
Click here to log in and check community weaver (our webiste/software) for offers and requests.
If you don't see anything there you fancy, you can always post your own. Kirsten and Alisa are available to help if you need support with using community weaver, or would like us to post offers or requests on your behalf.