Welcome to Hutt Timebank
Looking for a community where your time and effort are valued? At Hutt Timebank we trade our skills and knowledge  in exchange for time credits. Everyone's time is equal. Individual and organisations can join. Make new friends, learn new skills and share yours.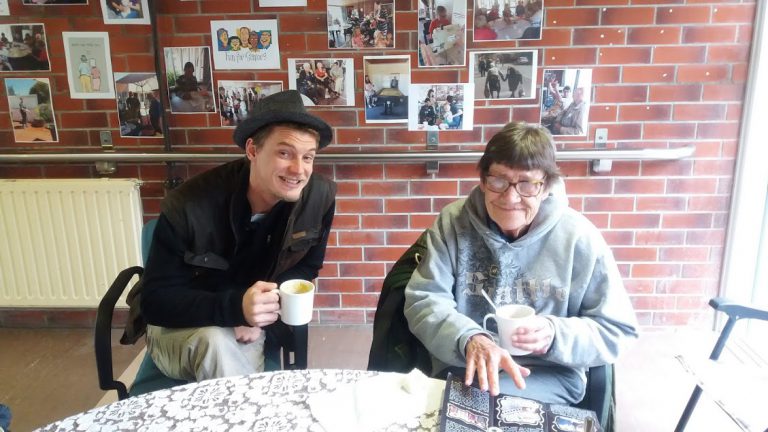 Orientation & Information Sessions
Contact Hutt Timebank to arrange:
You can e-mail us at hutttimebank@gmail.com or phone us at 021-02434953
Timebanking creates and promotes well-being in the community. We're paying it forward! Want to know more or ready to join up - this is a great time to learn more about how timebanking works.
See also Facebook Events for the latest>>
Community Lunch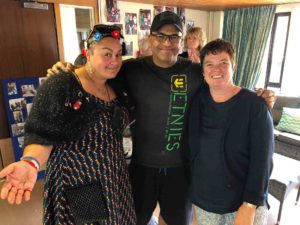 Join us for yummy lunch and great company, a chance to meet others and hear from an interesting speaker.
Third Wednesday of the Month at 12:30-2pm
Wesley Rātā Village, 249 Rātā Street, Naenae.
Gold coin donation for lunch please!
.
Boomerang Bags Petone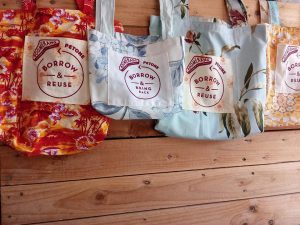 Every Wednesday, 10am - 12noon
The Petone Depot, Doreen Doolan Mall, near Petone Library
Join the Anti-Plastic Revolution and make reusable bags! Whether you're a sewer, want to learn to sew or just want to help - everyone is welcome. There's ironing, cutting, sewing, coffee making and chocolagte! We have kits for those who want to sew at home. Fabric donations welcome too.
Hutt Timebank Gardening Group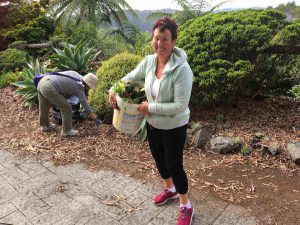 Keen to join or need help in your garden?
We've started up a gardening group to help our fellow Timebankers with weeding, cutting back, planting, tidying up, etc. The group meets during the week or the weekend. The goal is that everyone gardens at least once a month except in the winter months when we take a break.