Timebank Trade: 1.5 hours = 1.5 time credits
Barb: "I've been a member of Timebank for about 3 years. My first trade was washing down Jill's house along with some gardening. I like the group stuff, like the gardening group and helping at the Petone Fair. It's fun and you're not in isolation.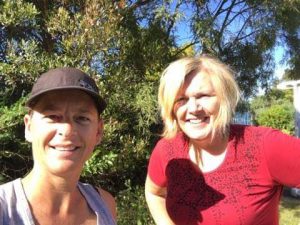 Jill came around and gave me some advice on my garden in another trade. I like the idea of lots of people helping in the garden and it's quicker. It's nice to have company rather than being alone. The job doesn't feel too onerous."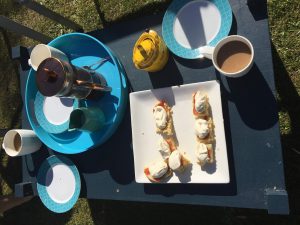 The gardening session finished with morning tea – scones with jam and cream!
If you'd like help with your garden or would like to join the Hutt Timebank gardening group – contact us!