Timebanking empowers individuals and communities by valuing everyone's contribution.
American legal professor and social justice campaigner Edgar Cahn created Timebanking in 1980, and there are now Timebanks in over thirty countries.
Five Core Values of Timebanking
1 Asset – Everyone is an asset; society's real wealth is its people.
2 Redefining Work –Some work is beyond price.
Work has to be redefined to value whatever it takes to raise healthy children, build strong families, revitalize neighborhoods, advance social justice and make the planet sustainable.
That kind of work needs to be honored, recorded and rewarded.
3 Reciprocity – Helping works better as a two-way street.
The question: "How can I help you?" needs to change so we ask: "How can we help each other build the world we both will live in?"
4 Social networks – Networks are stronger than individuals.
People helping each other reweave communities of support, strength and trust. Special relationships are built on commitment.
5 Respect –Every human being matters.
Respect underlies freedom of speech, freedom of religion, and everything we value.
We must respect where people are in the moment, not where we hope they will be at some future point.
Timebanking in Aotearoa New Zealand
Lyttelton near Christchuch set up our Aotearoa New Zealand's first Timebank in 2005.
There are now Timebanks all around the country-each one independent and unique but sharing ideas and supporting each other.
Use Time Not Money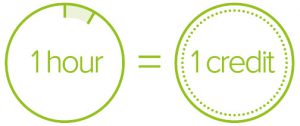 Timebanking is great if money is limited – the trades are paid with time credits, which are 'banked' in our trading software  All members have to do is cover expenses such as fuel.
Timebanking has all the benefits of bartering but you don't have to make a direct exchange with one person-you can trade what, and when you want.
While trading is an important part of Timebanking, bringing people together to do fun things-usually for free-is the best bit!
We all have something to offer, and things we need
At Hutt Timebank we value things that are often undervalued-sometimes it's the simple things that are really appreciated. For example:
Transport, shopping, household jobs, preserving, window washing, companionship,
sharing tools, creative projects, walking a dog, mural painting, computer support.
lawn mowing , design help, cooked meals, music lessons, ironing, moving firewood, fitness
instruction, pruning advice, gardening..
Maybe you don't feel you have enough time
Timebank trades can be things you are already doing: cooking food, giving someone a lift, picking up things at the shop…
You also save time when someone does something for you!
Want to join? Just fill out the online Membership application form