Timebanking taking off as thousands of Kiwis donate their time to each other
Timebanking in New Zealand: forget about getting cash out to pay the handyman coming to fix that squeaky door; instead, more and more people are using their precious time as a bankable currency.
Managing your accounts, learning to play the piano and cleaning your house can all be bought by giving an hour of your time to someone else.
Timebanking has become so popular that there are now an estimated 4000 to 5000 members who belong to 26 national branches, with more people joining weekly.
Taranaki Time-bank coordinator Brittany Ryan and marketing coordinator Anja Niechziol say the system of time-banking began overseas, but is taking off in New Zealand.
National and Canterbury coordinator Jules Lee said the system involves someone volunteering their time to one person, then "spending" that time by asking someone else to do something for them.
Lee said the Lyttelton branch had around 450 members at the time of the Christchurch quakes and they instantly got to work visiting people in the community, which took a little of the pressure off emergency services.
Ryan and Niechziol said everything from baking to swimming lessons can be offered by using time-banking as a currency.
"The Fire service was taking down chimneys and other emergency things, so we went and visited people," she said.
A new branch was due to open Sunday and the Taranaki Timebank has grown from 163 members last December to 245.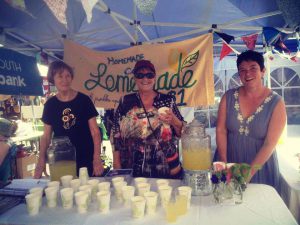 After being introduced to New Zealand in 2004, it didn't immediately take off outside of Lyttelton.
"People thought we were tree-hugging greenies or something like that," Lee said.
"But as some people saw the impact it was having on the community, other people from communities around New Zealand wanted to know what it was about."
Taranaki Timebank coordinator Brittany Ryan and marketing coordinator Anja Niechziol said the group was mainly focused on building a sense of community among its members.
Money still plays a part in the system as Ryan and Niechziol are both employed part-time by the Taranaki Time-bank. Lee said they were currently trying to get the roles of Canterbury coordinator and National coordinator funded.
Timebanking Opportunities
The possibilities of what can be exchanged through time-banking are almost limitless, with swimming lessons, digitising old photographs, baking and harakeke trimming among the many different services listed online.
"I've posted a request for advice for my trip to Chile," Niechziol said, and Ryan added there was another woman who would lend out her trailer for an hour.
Businesses and organisations had also come on board, offering their services which could be bought with time-bank hours.
"Things that are actually earning money in the community are also offering timing as a way of building their business and to network and give people that opportunity to try it," Ryan said.
Massey University economics professor Christoph Schumacher said a bartering system could be hard to regulate and there would also be no tax paid on the services or products.
Unlike a traditional system where the buyer was covered by laws such as the Consumer Guarantee Act, there were no such protections for people who offered their time for services or products.
"I would have no problem with it if there was some way to regulate or control it," he said.
Bartering has been around since the word go but the formalised system of banking time was started in 1980 by Professor Edgar Cahn, a lawyer and speech writer to Robert F. Kennedy.
He saw it as "another kind of money … that you can earn by building community or fighting for social justice, and you can spend by building community".
The idea was brought to New Zealand by Margaret Jefferies, after she attended a workshop on the concept in the United States, and gained in popularity after several natural disasters.
An Inland Revenue spokesperson said New Zealanders were required to pay tax on all forms of income, or at least declare that income as part of their annual tax return, but time-banking was effectively a more sophisticated form of bartering, known as counter trading.
"A barter or exchange transaction is not considered 'income' in all cases,' they said.
"For instance, private barter transactions, such as when two neighbours swap homegrown produce, are not considered income. The transaction is simply a social arrangement."
DAVID BURROUGHS
Last updated 05:00, June 11 2017
https://www.stuff.co.nz/life-style/well-good/93506742/timebanking-taking-off-as-thousands-of-kiwis-donate-their-time-to-each-other