FAQ Timebanking:
Here are some frequently asked questions about Timebanking and Hutt Timebank. If you have any further queries, just get in touch!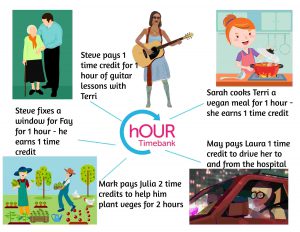 Isn't Timebanking like Bartering?
It is similar, but the big difference is that you don't have to make a direct exchange with one person. It is a "pay-it-forward" system. That's one of the reasons why people find it so much easier to do things for others in a timebanking system.
You don't have to figure out what to give back to the person who helped you. You can choose how to pay it forward doing what you want, when you want.
For example, Steve banks the 1 time credit he earned fixing Fay's window for 1 hour. He then decides to spend that 1 time credit learning how to play the guitar with Sarah for 1 hour.
What's so special about Timebanking?
Timebanks value certain activities that are not always valued in the formal market economy: caring, learning, imparting values, sharing, socialising, raising children, being a good neighbour, helping others – all contributions that can be made by every human being.
As a result, timebanks harness the strength of individuals to form strong, resilient and connected communities.
Timebanks promote the ideas of knowing your neighbours, re-creating networks amongst communities, and helping each other out.
From watching someone's kids for a few hours, dropping off meals for a sickly neighbour to potluck suppers, Timebank communities are full of exchanges and mutually supportive networks of family and friends. There are so many things we do that would be more efficient, fun, and meaningful when shared.
It is not complicated, but it is transformative.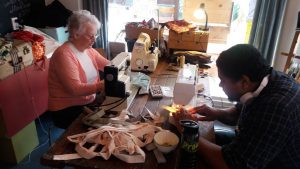 What Kind of People join Timebanks?
Everyone can join a Timebank and all kinds of people do.
What services can I buy with Time Credits and what can I do to earn Time Credits?
The possibilities are endless. From walking a neighbour's dog, oiling a squeaky door, raking leaves, stuffing envelopes, braiding hair, cooking meals, giving music lessons, running errands to lending professional advice, everyone in a Timebank has a valuable skill to share.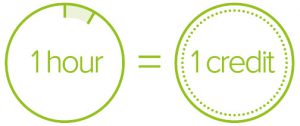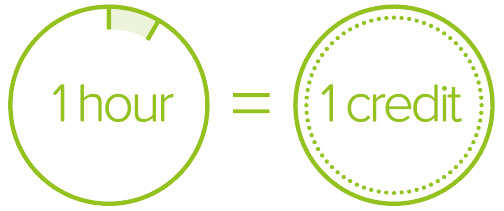 What if I don't have time?
Many of the services people exchange in a Timebank are the types of things they are already doing every day. For example, those of us who have children are already cooking for them, driving them to activities, and helping them with their schoolwork – among other things.
Cooking an extra portion of food for someone down the street who is housebound or picking up your neighbour's kids on the way to soccer practice doesn't add much more work to your day. Or, if you have a dog and take it for a walk every day, why not pick up your neighbour's dog along the way?
For professionals like doctors, lawyers and business people, timebanking is a way to give back to your community without having to go someplace else on someone else's schedule. For example, you can just set aside 10% of your appointment calendar for Timebank members.
Even better, timebanking helps you gain extra time because down the road, you can spend the time credits you've earned and have someone else do something for you that you can't fit into your schedule or simply don't know how to do!
Are there different types of Timebanks?
Yes, Timebanks differ based on the skills and needs of the members of the Timebank communities. As a result, you can be part of creating the kind of Timebank you want to see in your area by exchanging and being an active part of the Timebank community.
How Many people are in a Timebank?
Timebanks can range anywhere from five to ten people to more than a thousand!
Can we join as a couple or as a family?
Yes you can. The choice is yours. You can join as a couple or family. It might be that later on you decide to have separate member accounts. For example, sometimes families join up on one member account, but then the children decide that they want their own account.
Time credits are transferable throughout the system, so it is also a simple process to transfer some of the hours through as well, if you wish.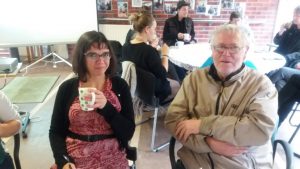 Can Social Service Agencies use Timebanking to deliver services for less?
Certainly they can, and many agencies have found that timebanking does help them reduce costs because their clients become active participants and service providers for one another.
But, even more importantly, the reciprocity that is naturally built into every Timebank helps clients to become more engaged in directing and creating positive outcomes for themselves and all the members of the programme.
This sense of ownership and empowerment is often of far greater value to an agency than delivering services at a lower cost because their clients are creating their own path toward meeting the program's goals.
Can I trust the people to come into my home?
All members of Hutt Timebank have completed the application process. This involves attending a group orientation session and two reference checks. We aim to build an open, trusting community. This starts off with building connections between people.
We recommend that you organise to meet people before you trade if you have concerns about them coming into your house or being around your family members.
What if I am trading with someone new?
When trading with another Timebank member, it's up to you to take personal responsibility for your safety. We suggest that if you are about to trade with someone you've never met before, you may wish to have a meeting with the person prior to the trade to decide if you feel comfortable trading with them.
You can take someone with you to the first meeting as a support person. Another way to meet Timebank members prior to trading is to attend the get-togethers arranged by the Coordinator.
What should I do before I trade?
If you are having someone come and do work for you, make sure you give them all the information they need to get the job done in the way you want.
It is your responsibility to provide materials they need to do the job, e.g. a lawnmower, petrol, etc. if they are mowing your lawns; or cleaning products, cloths, a vacuum cleaner, etc. if someone is cleaning for you. However, both parties may be happy to negotiate how any costs associated with a trade can be met.
What if the trade was only 15 minutes?
Time can be put through in 15 minute increments. You can just round up to the nearest 15 minute, e.g. if a trade takes one hour and ten minutes, record it as 1.25.
What if I trade with more than one person at a time?
If you do a trade that involves multiple people, each member who attends will pay one time credit and you will receive credits for any preparation time and the one hour spent teaching. The excess credits earned go into the Community Chest.
For example, if you organise a dance class for ten members that takes two hours preparation and one hour teaching, you will receive three time credits and the extra seven will go into the Community Chest.
Can people cheat?
Theoretically, it is possible that someone could cheat. The coordinator keeps track of the exchanges and can generally tell if some is cheating. No one is anonymous in a Timebank, so people don't cheat.
What happens if I got into debt?
The Timebank is based on reciprocity – giving and receiving are basic human needs that help build relationships and trust within communities. Going into "debt" carries no penalty but rather is considered a promise to give back when the opportunity arises.
We recognise that there will always be participants who will earn more time credits than others. The option is given for them to donate some of their credits to fellow members or to our Community Chest or "top up" other accounts.
You can always talk to the Timebank Coordinator about ways of earning credits if you are concerned.
Can goods / tools be traded?
Wouldn't it be great to have a Community Tool Box? You can with timebanking! For any trades associated with loaning goods and tools you can claim one hour, regardless of the time the tool is loaned out for. Why is this?
Because you are not actually giving of your time, you are loaning a tool. The only time you are giving is the time taken to actually organise the loan of these tools. Sometimes this can be 5-10 minutes, sometimes 30 minutes. Therefore, it is our policy to round goods and tool trades up to one hour.
If there are any expenses involved in the loaning of goods or tools these should be agreed between the members before the trade takes place.